Citrus Essential Oil Blend
Regular price
$ 17.99 USD
/
---
Citrus essential oil blend
Hey, it's time for your favorite flavors!
Do you wish to fill your life with your favorite flavors? If so, this is a high time to experience the lush, ripe aroma of a citrus grove warmed by the sun.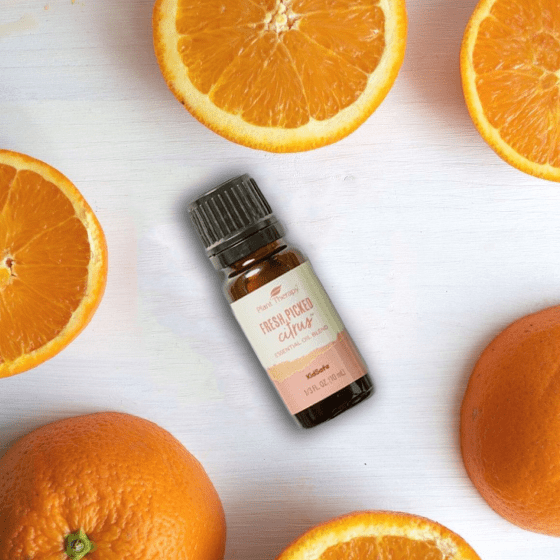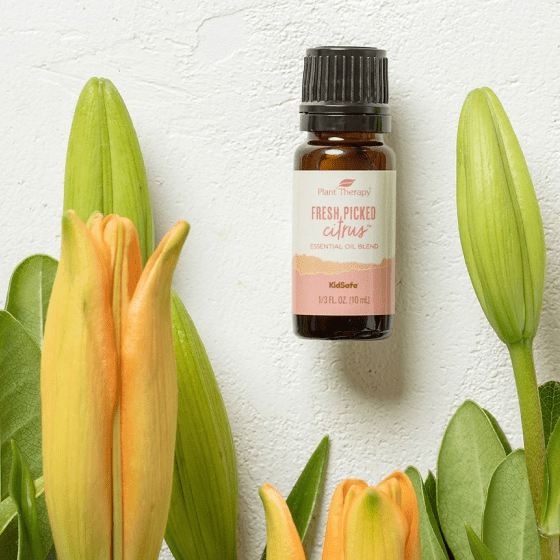 Fresh picked citrus essential oil blend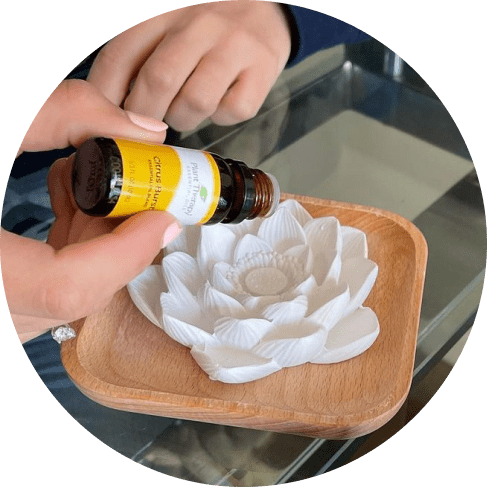 Bright citrus flavor
Orange essence, pink grapefruit, and sweet orange provide an aroma of juicy citrus, cradled in the canopy of green leaves while petitgrain, black pepper, and vetiver bring just a hint of the rich earth.
Calming and refreshing effect
Are you tired of the bustle of your city and things like that? This uplifting, calming and refreshing blend will transport you straight to the citrus grove for spring picking.
Eco-friendly essential oil blend
This eco-friendly and fresh picked citrus essential oil blend is made with a special care to its users. So it's based on the premium-quality materials only and manufactured in the United States of America. There's no reason to worry if it's safe enough – IT IS! It remains for you only to add this citrus essential oil blend to your diffuser and enjoy your favorite flavors!
Fantastic Fresh Picked Citrus!!! My all time favorite. Bright, cheery, and it just makes me happy:)

Not my favorite aroma when diffusing. It is ok just not what I hoped which was disappointing since I love citrus! Planning to experiment and see if adding to it is more pleasing. That is the beauty of everyone being different!

LOVE LOVE LOVE! Smells amazing, makes the house smell so good and brightens up the mood. I love it for rainy or cloudy days.

I absolutely love this blend. I use this in my sugar scrubs and soaps and love the scent!

I use it mostly in the car. It is very refreshing to smell while I'm driving.

Great combination of freshness and clean, it helps me get motivated to do some house work. One of my favorite smells

One of the best blends out there. LOVE LOVE the aroma!! Would give ten stars if I could.

I absolutely love the scent of citrus. Perfect for my natural cleaning items i make and use. Love love this in toilet bombs!

I'm not a big citrus fan but this blend makes a wonderful room spray. I also like to diffuse it to freshen the air in the house.

I love citrus burst! It's such a bright and happy blend. Great combo of citrus oils. It smells wonderful. It's great to diffuse or to add a nice scent boost when cleaning.

A wonderful fresh, citrus blend that is great for diffusing and using in your DIY's. A great way to uplift your mood, it's like a burst of sunshine in your home.

Just got this in my latest order. Smells amazing. Fresh crisp citrus smell but also sweet. Nice to diffuse for smell and energy. I'm adding it to my cleaning products next.

One of my favorites, this is Sunshine and summer in a bottle. You can smell the orange, lemon,& grapefruit so if you like Citrus this is the one. It is just an overall wonderful smell, that you can enjoy anytime.

This is one of my favorite essential oils to diffuse in the kitchen. It is bright and citrusy, and saves me from having to grab multiple bottles of citrus oils. I have not used it this way yet, but it would make a great addition to a cleaner.

My favorite blend! I love all things citrus so this is perfect for me! So refreshing and great to mix with other oils to give the house a calming scent! I mix this with the deodorizer blend or with some lavender and peppermint!

This oil is excellent for dropping a few drops in your mop head to clean the floors! It's so fresh and clean and feels bright! Mix this with orange or lemon for an even stronger fragrance! We also diffuse this oil when we all need some cheering up! The entire house smells amazing!!!! Will definitely be buying more of this in the future!!